WELCOME TO OUR SCHOOL
When Rachel Delahaye came to visit...
Key Stage 2 had an inspiring afternoon with author, Rachel Delahaye when she came to talk to us about about life as an author, and to explain how and why story-telling is part of our DNA, and why anyone can do it.
Huge thanks to Rachel and Kenilworth Books for supporting our afterschool book sale!
When Gareth P. Jones came to visit...
We had a fabulous morning with award winning author, Gareth P. Jones. He told us all about his books through his wonderfully wacky songs. And, we now know how the Pet Defenders protect Earth from alien invasion!
Huge thanks to Pea Green Boat Books and Stripes Publishing for bringing Gareth to our school!
Healthy Schools Week 2017 so far...
The threat of rain hasn't stopped the staff and pupils at Cannon Park Primary School from making the most of every opportunity to keep healthy! Check out some of the children's experiences from Healthy Schools Week so far. Aerobics in the hall, Aspens smoothie bike experiences, visits to Tesco and making spring rolls; It's all going on!
It's been a great year for reading at Cannon Park!
Cannon Park awarded a silver certificate in science
Staff and children have been working incredibly hard to raise the profile of science at our school. Because of the great science everyone has been carrying out, we've been awarded a special certificate meaning we have been recognised for our broad range of scientific enquiries, links made with other subjects and for making Science fun!
A big thank you to all staff, children and to Mrs Price for enduring the lengthy application process.
Take a look at the amazing science going on in our school below.
Welcome to our new Reading Cloud
The place to talk, blog and review your favourite books.
Your user name and password is your library pin number. Please remember to change your password to something you will remember.
Thank you to everyone who ordered from our Scholastic Book Club. We are delighted to let you know that thanks to your support we earned £23.97 to spend on books for the school. Please look out for our next Book Club to order great books at great prices and earn loads of free books for our school while you do.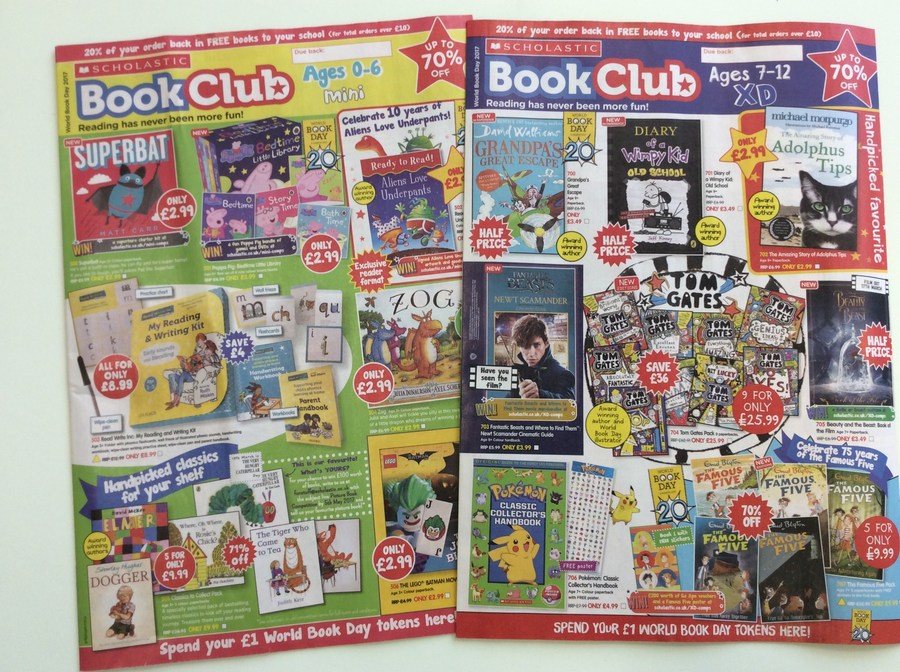 World Book Day Award Runners-Up!
Thank you to everyone who made an acorn for our World of Stories display in the library. We are delighted to have been chosen as runners-up in this national competition.
Congratulations to the Telling Tales Book Club!
We entered the Coventry Inspiration Book Award Primary Book Bout, and WE WON!
We are championing Where The Bugaboo Lives by Sean Taylor, and illustrated by Neal Layton. We're delighted to announce that it won the Telling Tales Category, and we will get to perform again at the Coventry Inspiration Book Awards Celebration Event.
A big well done to all of the children for their hard work during citizenship day. Many exciting stalls returned following last year's success and the children raised £519.09 for Children in Need. Wow!
A special mention to Year 5 who raised
£200 for Save the Children.
Year 2 met illustrator: Bruce Ingman
Year 2 loved meeting a real life illustrator at the Warwick Arts Centre.
Athletes do their school proud
Cannon Park's children did a great job representing their school during the biathlon at the Excel Centre. It was an enjoyable afternoon for all involved.
Dol-y-Moch adventures 2016
A big well done to the Year 6 class of 2016 for conquering their fears and giving their all during their Dol-y-Moch experience. All children (and staff) returned home safely to a much needed early night.
"I overcame my fears and once I had a go I really enjoyed the experience."
"It was a fantastic experience. I loved orienteering."
"It was life changing for some of us. Being away from mum and dad helped me to grow as a person."
"Despite falling into the lake, I got back into my Kayak and got to throw sponges at Mr Young."
Congratulations to Ella Randle, and all of our runners up in Brian Moses's Noisy Poetry competition
You can read the full story here...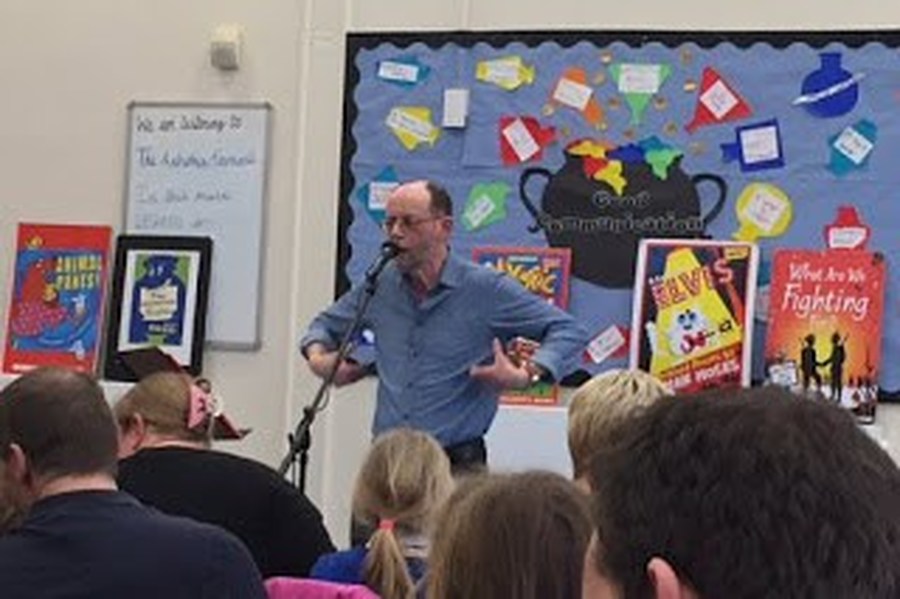 Cannon Park School Choir had an amazing day at the Royal Albert Hall. Well done to all of the children for representing us so well!
We had a fabulous day celebrating HM Queen Elizabeth II's 90th Birthday, with our special visitors from the Royal British Legion and Coventry City Council.
We raised a whopping £361 for the Royal British Legion. Thank you for all of the fabulous homemade cakes, we sold them all.
A massive thank you to all grown ups, staff and the children for making citizenship day such a success. Together, we raised £652.51.
What an achievement, well done all!
What a great harvest season, the children raised money for the Nurture the Children charity.
Well done everybody!